As Cape Town rapidly becomes a haven for foodies, with new establishments popping up faster than one can count, it often fails to gain notoriety for the wealth of fine dining experiences that lie beneath its surface.
In addition to its homegrown eateries, the region's bounty extends well beyond city limits – in fact, it's famed Winelands offer a backdrop of majestic landscapes and vast vineyards that elevate any culinary adventure.
With so many options to choose from, we have handpicked some of our tried-and-true favourites for an unparalleled dining experience that won't disappoint.
Best Restaurants in Cape Town
Chefs Warehouse at Beau Constantia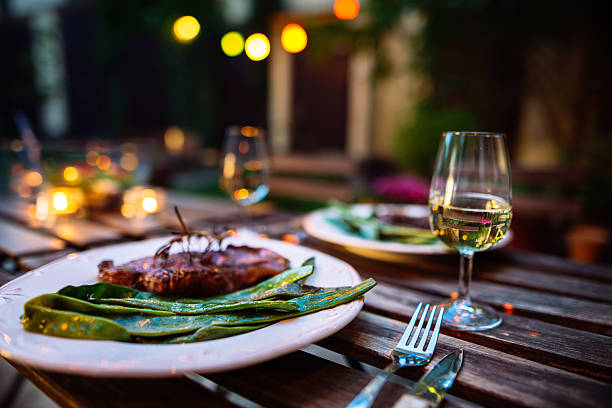 Perched atop Constantia Nek, Chefs Warehouse Tintswalo Atlantic offers an unparalleled dining experience with stunning views of the valley's vine-covered hillsides.
This highly acclaimed restaurant is co-owned by renowned restaurateur Liam Tomlin and head chef Ivor Jones, who fashions a unique menu of sophisticated share plates infused with exotic flavours from around the world.
Utilizing premium ingredients from its own farm gardens, savour delectable dishes expertly prepared in the open kitchen and complemented by exemplary wines in an intimate yet stylish atmosphere.
Enjoy an unforgettable culinary escapade with lunch or dinner seven days a week; if you're feeling adventurous, come visit Tintswalo on Sundays for fresh seafood served until 2 PM.
Explore the richness of Cape Town's bounty at Chefs Warehouse Tintswalo Atlantic and have your taste buds tantalized!
FYN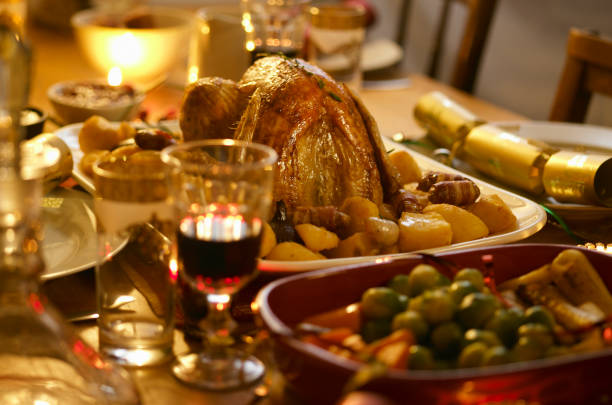 Chef Peter Tempelhoff's restaurant is a magnificent culinary journey currently ranked No.37 on the World's Best Restaurants 2022 list, having recently skyrocketed from No.92.
Located on the fifth floor of an inner-city block, diners are presented with awe-inspiring views to go along with African-inspired décor and cuisine that follows a Japanese theme.
Guests can indulge in a multi-course kaiseki-style menu that offers an array of delectable textures and flavours; elements like guinea fowl, springbok, Saldanha oysters, ponzu, shiitake and daikon being just some of the highlights that leave guests wanting more.
For lunch services, there are also plant-based and pescatarian menu options available.
Soon to come to this eatery is a ground-level ramen bar for all you noodle fans out there! Open Mondays through Saturdays from 12 pm – 2 pm for lunch and 6 pm – 8:30 pm for dinner, contact 021 286 2733 or email [email protected] to plan your visit at Church Square located at 37 Parliament Street in the CBD area of Cape Town!
De Eetkamer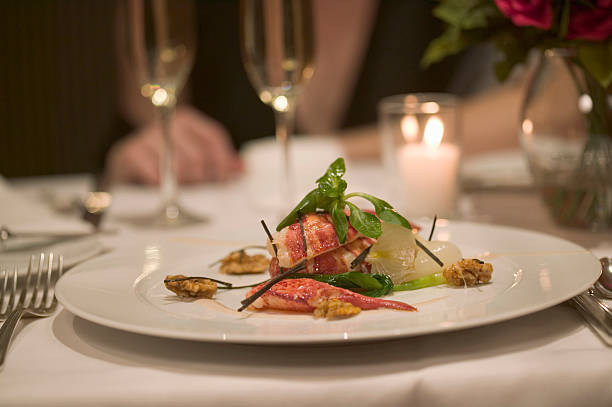 Located in the heart of Stellenbosch, De Eetkamer is a convivial eatery tucked away inside an exquisitely refurbished old stable close to Moederkerk.
This welcoming restaurant is buzzing with patrons each night, enchanted by its flavour-filled small plates and laidback atmosphere.
The head chef at De Eetkamer, Marco, has honed his culinary skills under the mentorship of renowned chef Liam Tomlin for eight years at Chefs Warehouse, delicately incorporating techniques and global flavours into his own creations.
Diners can expect truly sensational dishes that evoke extravagant aromas and pack an abundance of punchy flavours – from Korean Fried Cauliflower to Spring Gnocchi and Japanese Fried Chicken served with XO sauce to exquisitely seared tuna.
Come on down to De EetKeram for a gastronomic experience you won't forget!
Arkeste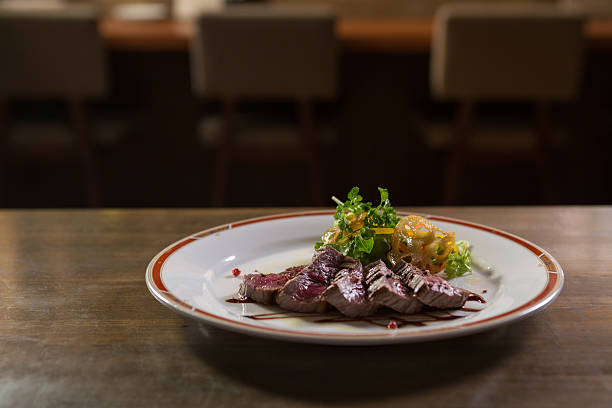 Nestled in a picturesque forest on the renowned Chamonix Wine Farm, Arkeste Restaurant is an exquisite culinary experience.
Head chef Richard Carstens has intricately crafted each dish with over 30 years of expertise from some of South Africa's top kitchens, where he has combined molecular gastronomy and Asian-fusion flavours with traditional French cooking methods to create a new, clean eating concept to delight even the most adventurous of palates.
Diners can enjoy their meal either inside the restaurant or outside on the deck amongst nature, as large glass windows stretch across both options allowing guests to fully immerse themselves within the peaceful greenery surrounding them.
For those looking for something truly unique, try Chef Carstens' secret Baked Alaska – complete with meringue and smoked salmon ice cream!
This sophisticated eatery is open Tuesday – Sunday from 12 pm – 2:30 pm and 6 pm -8:15 pm and provides reservations at 021 876 8415 or [email protected] for further exploration into this blissful dining destination located at 40 Uitkyk Street in Franschhoek.
Pier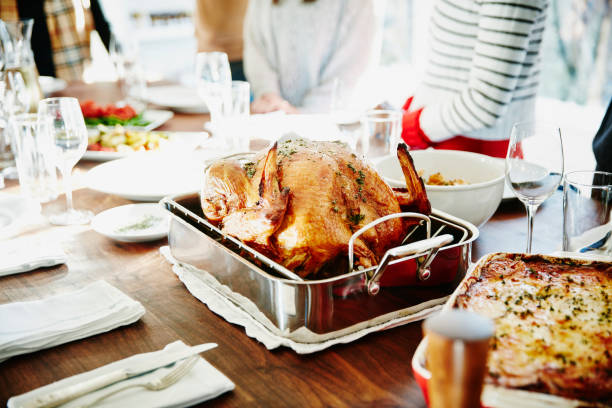 Scot Kirton's latest dining establishment, Pier, is located within the historic Pierhead Building of the iconic V&A Waterfront in Cape Town.
The restaurant offers culinary adventurers a unique experience due to its idyllic waterfront location and passionate chef John Norris-Rogers' penchant for creating delectable dishes with exquisite local ingredients.
Taking inspiration from molecular gastronomy, classic French techniques and theatrical components, visitors can indulge in a carefully crafted twelve-course menu that tantalizes every palate from start to finish – beginning with appetizers and ending with petit-fours as a sweet goodbye.
Highlights include curried hake butter served alongside freshly-baked bread, poached oysters presented tableside and an unforgettable lamb dish.
With mesmerizing floor-to-ceiling views accompanying each meal, those lucky enough to visit this new hot spot will definitely leave feeling enriched and satisfied.
Open Monday through Sunday from 12 pm to 3 pm for lunch or 6:30 pm to late for dinner; reservations can be made by calling 021 879 6328 or emailing [email protected].
Clara's Barn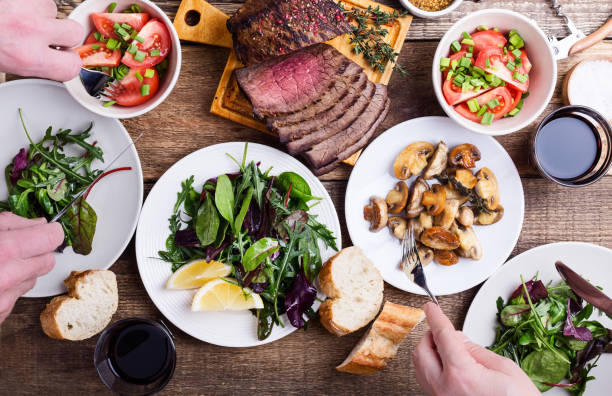 Renowned restaurateur Bertus Basson has once again outdone himself with his latest endeavour – a centuries-old barn on the Vergenoegd Löw wine estate.
This stately Cape-Dutch thatched building, boasting weathered rafters and grandiose barn doors, now provides guests with a luxurious bar-lounge area and an expansive restaurant extending onto the outdoor verandah.
Two fireplaces warm the room while executive chef Drikus Brink offers up flavorful dishes highlighting meats and roasts reflective of the estate's days as a cattle farm mixed with South African classics and local ingredients.
Vergenoegd Löw Estate is open Tuesday – Sunday, 9 am – 5 pm, located at Old Faure Road (M49) in Somerset West.
They can be contacted via 021 843 3248 or by emailing [email protected].
The Waterside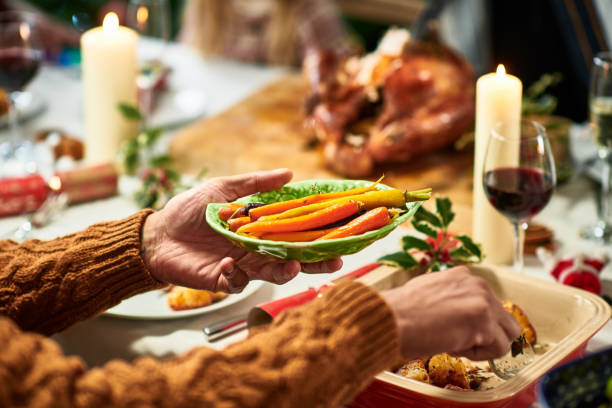 The La Colombe Collection of eateries has built an exceedingly well-deserved reputation for offering culinary excellence.
As the most recent addition to their portfolio, The Waterside Restaurant at the V&A Waterfront provides a spectacular setting with a gleaming interior and an expansive deck that could be easily mistaken for a floating superyacht.
Offering a more relaxed atmosphere than its neighbour Pier on the upper level, it is renowned for its sophisticated and creative fine dining specialities.
Their five-course Chef's Menu will tantalise your taste buds with milk bun bread stack as the starter followed by sumptuous seafood, beef, pork belly and vegetarian main dishes leading up to a fabulous 'treasure chest' of delectable bonbons for sweet finality.
You'll find The Waterside located at the Pierhead Building in Cape Town's V&A Waterfront district (8002) and you can contact them at 021 879 6328 or [email protected] to make your reservation between 12pm – 2:30pm & 6pm – 10pm Monday through Sunday.
The Stack
Nestled in the 160-year-old, Leinster Hall, The Stack is a feast for the eyes.
It's recent revamp has crafted interiors that are both eccentric and elegant – emerald and sapphire walls, a luxurious leopard print couch, and alluring velvet chairs in an array of technicolor hues.
Step outside to a picturesque garden, or descend to the brasserie and bar with its contemporary menu.
If you're feeling really special there's also private members club on the top floor.
Dining here creates an atmosphere like being part of an exclusive world from yesteryear blended with vision of the present day – try their duck rillette or onion tart laced with luscious mushrooms including king oyster shiitake and shimeji.
ëlgr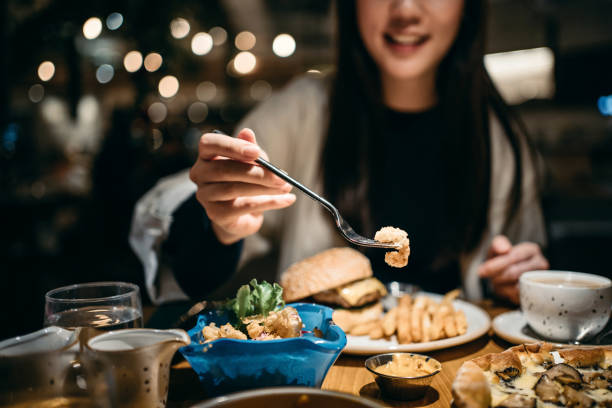 Upon entering the bustling courtyard of 75 Kloof Street nestled in the heart of Cape Town, visitors are welcomed to Elgr – an innovative restaurant concept created by Swedish-born South African chef Jesper Nilsson and his talented team.
Inviting guests to an immersive culinary experience, Elgr's menu features a wide range of globally inspired dishes that cater to modern tastes; from shareable plates reflecting seasonality and simplicity, as well as moody minimalist interiors and stellar service that greets each patron with personable polish.
The restaurant is home to several different dining hubs each offering up its own unique atmosphere – from a street-side sunlit spot with leather banquettes to beautifully dressed tables bedecked in slate tableware.
Completing this oh-so-cosmopolitan ambience is a plant-filled courtyard complete with a corner sofa and pizza oven for those looking for good times with friends over the delicious fare.
Open Tuesday through Friday from 5PM – 11PM, Elgr's inviting atmosphere and commitment to high culinary standards create an unforgettable evening out for all diners.
Post & Pepper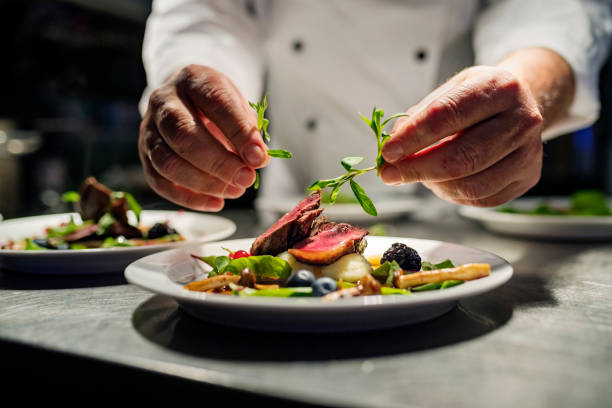 The long-awaited Post & Pepper restaurant has been realised in the old post office building, located on Bird Street in Stellenbosch.
Jess van Dyk, a former employee of La Colombe and Dimitri Hadzigrigoriou, who met while working at a prestigious eatery in Franschhoek, has handpicked an eclectic menu of South African classics infused with Asian influences – enjoyable fare that doesn't come with a hefty price tag.
The small plates are intended to be shared family-style; dishes like Cape Malay pickled ceviche and fried mac 'n cheese with smoked short rib will tantalise your taste buds and leave you wanting more.
Open from noon through the late afternoon for lunch, as well as mid-evening for dinner, the restaurant offers a fine dining experience free of stuffiness or intimidation.
To experience this charming "fun dining" concept for yourself or learn more about their offerings call 021 203 5165 or visit 146 Bird Street, Stellenbosch between 12pm and 8:30pm Tuesday – Saturday.
Indochine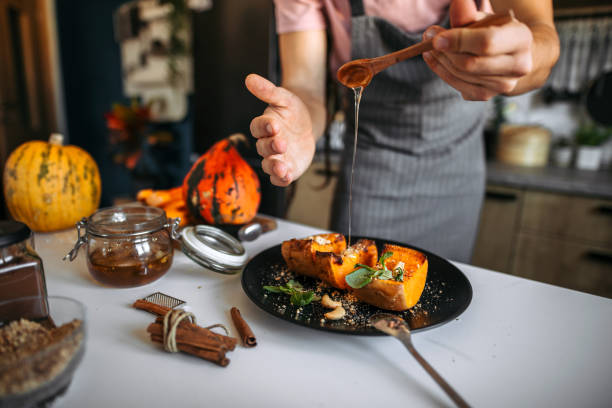 Experience a culinary journey like no other at Delaire Graff – a feast of flavour, coupled with breathtaking visuals to complete the stunning Winelands experience.
Led by Chef Virgil Kahn, the menu brings together elements from classic Cape Malay family recipes, North African-Middle Eastern cuisine and his own signature Indo-Asian specialities inspired by his time working in Michelin-starred Saint Pierre in Singapore.
The dishes are artfully prepared and presented using herbs grown on the estate, while an expert sommelier is always on hand ready to pair your meal perfectly with one of Delaire Graff's award-winning wines.
Add to that the surrounding terrace and garden filled with otherworldly sculptures, making it all a remarkable sensory delight! Hours of opening are Monday – Sunday 12pm – 4pm & 6pm -10pm; to make a booking call 021 885 8160 or email [email protected]
Willoughby & Co.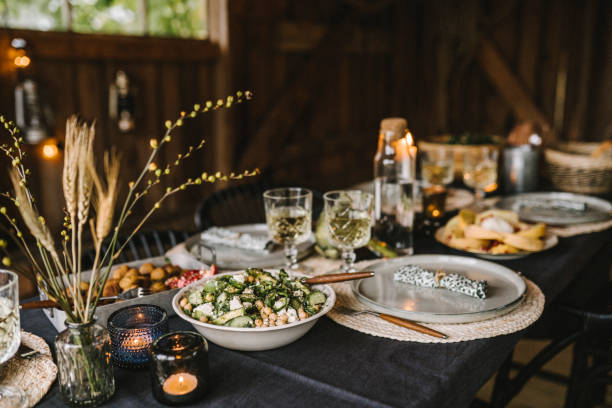 Cape Town, South Africa may not be the first place one would think of for a sushi fix, however Willoughby & Co.
restaurant offers an amazing array of options from their waterfront location.
From the classic Boston clam chowder and spaghetti marinara to prawn curry and teriyaki chicken ramen, diners can find it all on their encyclopedic menu – but sushi is the star.
Get adventurous with offerings such as chili-seared tuna sashimi or make a safe bet with the tuna roll featuring caviar sesame seeds.
No matter your preference, you are guaranteed to leave feeling satisfied after indulging in this coastal delight!
Il Leone Mastrantonio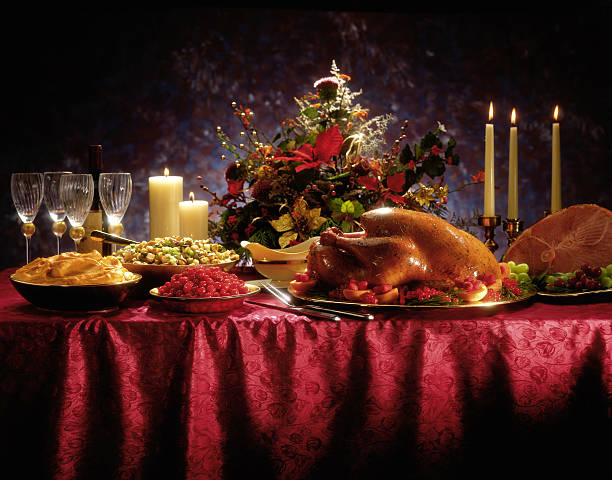 Set against the backdrop of Table Mountain and in the heart of Cape Town, it's no wonder why the beloved Italian restaurant is always teeming with activity.
From bustling families, couples enjoying a romantic evening, and friends gathering to catch up, the atmosphere is one that begs for an enjoyable meal.
Though not a wallet-friendly option, patrons can choose from both short and long pasta dishes – corta e lunga – along with classic favourites as well as creative variations.
In seasonable months, this spot offers al fresco dining on its verandah during balmy evenings, making it even more of an inviting experience.
Ouzeri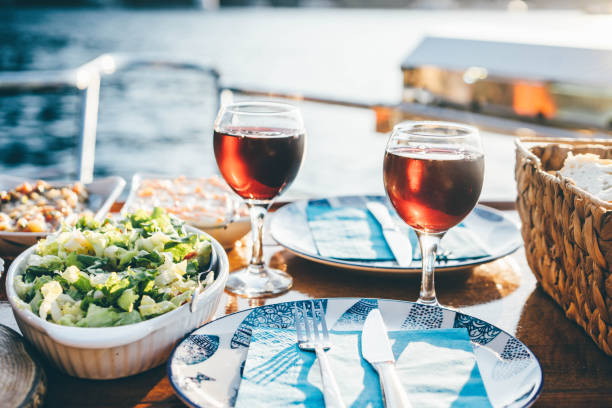 Tucked away on Wale Street in the heart of Cape Town, Ouzeri Restaurant is a testament to owner-chef Nic Charalambous' Cypriot heritage. The cosy eatery offers up an atmosphere that—from its curved white walls and handcrafted mosaics to its vibrant tapestries—evokes the charm of the Aegean islands.
Inside, diners can enjoy dishes that stay true to their regional Cypriot and Greek roots while also featuring contemporary plates inspired by Chef Charalambous' travels through the Mediterranean.
Options range from comfort foods like beef shin yiouvetsi and octopus stifado to fiery lamb ribs with skordalia and char-grilled fish or seafood. Those interested in libations will discover unique wines by the barrel as well as a live soundtrack to accompany their meal.
With a laidback vibe meant for enjoying both shared plates and conversations, this spot is perfect for casual get-togethers any day of the week.
Open from 12pm till 9:30pm Wednesday thru Saturday and 6 pm until 9:30 pm Tuesday thru Saturday; phone 061 533 9071 or email [email protected] for more information or reservations.
La Colombe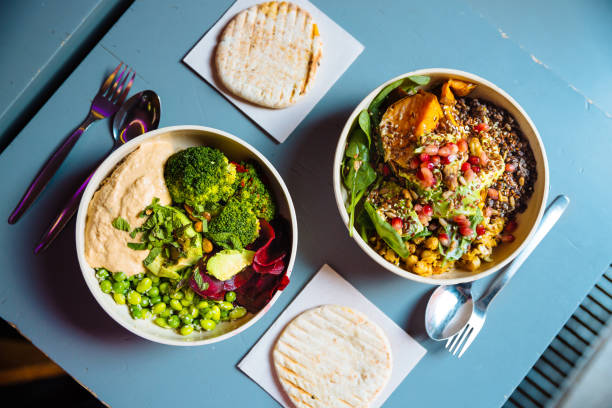 Nestled high atop the majestically snow-capped Constantiaberg Mountains, Silvermist Wine Estate is home to La Colombe – a world-renowned eatery renowned for its daring avant-garde French-Asian culinary delights.
The established restaurant boasts two impressively talented chefs that have elevated the dining experience to new heights of gastronomic ingenuity: chef-proprietor Scot Kirton and executive chef James Gaag.
Diners visiting the stylish environment are welcomed with a tastefully minimalistic décor that perfectly complements Chef James' flair for fashioning unique dishes from sustainably sourced ingredients found in local forests.
With over two decades of excellence under its belts, it's no wonder La Colombe has ascended to rank No. 56 on The World's Best Restaurants List 2022 as it continues its legacy of crafting delicious morsels crafted with culinary artistry.